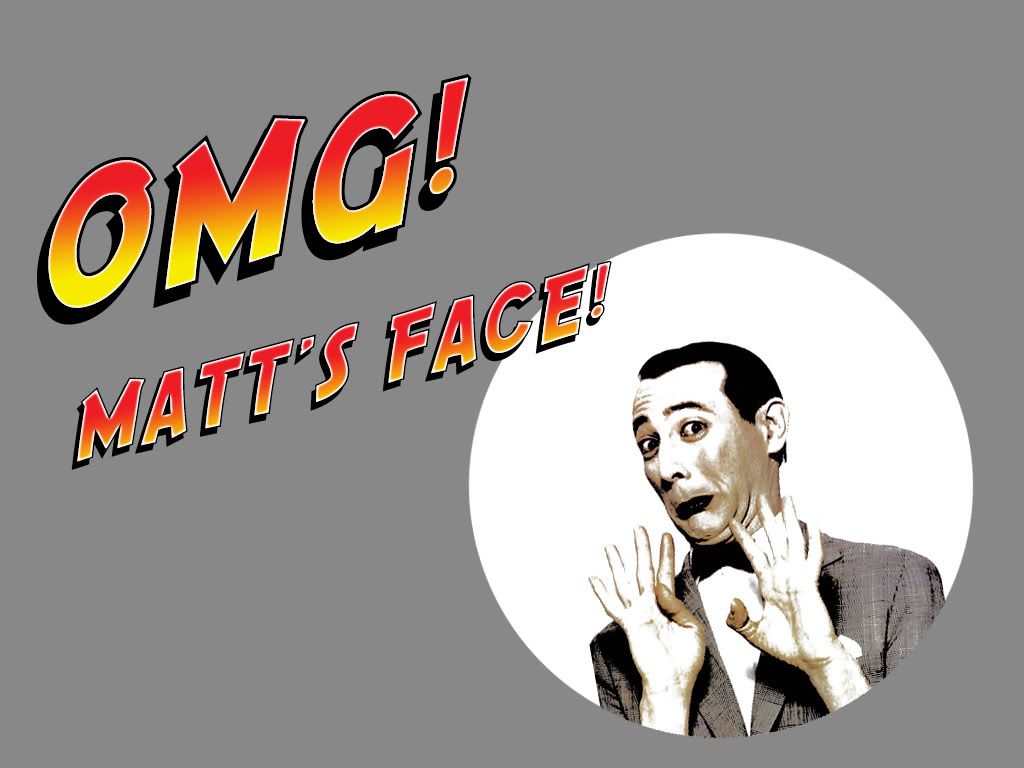 Sunday I showed that I can be kind to Matt. Not just kind. Down right giving! You didn't think I could show the halo without flashing some devil horns, did you? No way, Jose DeLafuente! That's just not honest. And I might be a dick, but I'm an honest dick.
Matt bought a new car a couple of years ago. He loves his car. And he takes very good care of it. Such good care, in fact, that he takes the car to his dealership for oil changes whenever they summon him! Admirable, no? Coincidentally all of these urgent appointments coincide with the work day! So Matt has to leave an hour (or two) early!
I decided that someone had to take a stand. Someone had to teach him that work is a responsibility, not a liability! Work should not be taken for granted! Okay, I just wanted to laugh at Matt's expense for a little while. So linked here is the result of that heroic defiance! It is a desktop wallpaper of epic proportions: OMG MATT'S FACE!